Planning your wedding soon? Congratulations, there is nothing more wonderful than marrying your soulmate! However, weddings can be very costly affairs, ranging from RM50,000 on average to as high as over RM300,000. For prudent brides and grooms who want a dream wedding without getting saddled with massive debts, read on. We've come up with a practical plan to shave off some costs based on the top 5 biggest expenditures in a typical wedding (Figure 1).
Figure 1: Top 5 Wedding Expenditure
1. Ceremony & Reception
Have the ceremony and reception at the same place. It saves on having to rent two locations plus you can avoid the cost and complexity of transporting guests to the second location. Your guests will also appreciate going out once to both events, rather than going to the ceremony in the morning then going to the dinner at night.
Shop around for affordable options. Hotel banquets can cost a bomb, especially when you have a massive guest list. If you can trim your guest list to just close relatives and friends, do so. You can also shop around for affordable wedding locations which are right in the heart of town to be had at unbeatable prices, starting from RM39 per pax. Be sure to remove any unnecessary add-ons such as fancy décor, table linens, chair covers, cutlery and crockery. If alcohol is served at your wedding, ask if you can bring your own and if the corkage charges can be waived or reduced.
Pick an off-peak date. Peak months to be married in Malaysia are January, February, March, November and December. Popular days include Saturdays and special holidays. Avoiding those months and special days will save you more money. Of course, do discuss the potential dates with your family members to ensure their availability before deciding.
2. Photography & Videography
Keep to the minimum number of hours. We wouldn't dream of suggesting that you get your kid brother to take your official wedding photos and videos, unless, of course if he is a wedding photographer. Having well-taken photos of your special day will keep the memories alive for years after the occasion. Thus we recommend that you hire professionals to do it but keep their hours to the minimum to defray the costs. You can book a photography and/or videography service with good discounts on Fave. Wedding albums and photo books can also be purchased for a song on Fave. The photographers/videographers do not have to stay until the very last guest leaves. This is where that kid brother can step in to snap those shots to his heart's content.
Skimp on the pre-wedding shots. You can get a photographer friend or that kid brother with a great camera or flagship phone camera to snap your pre-wedding photos. With a little planning on wardrobe, make-up and scenic locations, you'll get great candid as well as posed shots for your PowerPoint slides, invites and social media that you'll be proud to show.
3. Flowers & Décor
Borrow the wedding car from a relative or friend. Know anyone with a fancy car? Ask them if you can borrow it as your wedding car and save on car rental costs.
Make friends with your florist. Be honest about your budget with your florist and ask her what she can do with it based on your guidelines. You can also use non-floral décor interspersed with your floral pieces, like lanterns or tea lights, to further cut costs.
4. Entertainment
Ask talented friends to entertain. Ask a talented friend to be the emcee for the wedding lunch/dinner. Instead of hiring a band to entertain the guests, you can get the musically-inclined ones to sing a few songs as a wedding gift to you.
Use your iPod. You can also choose a meaningful playlist to play on your iPod paired good speakers and a mixing deck. This will keep the guests pleasantly entertained while they mingle and dine.
5. Attire & Accessories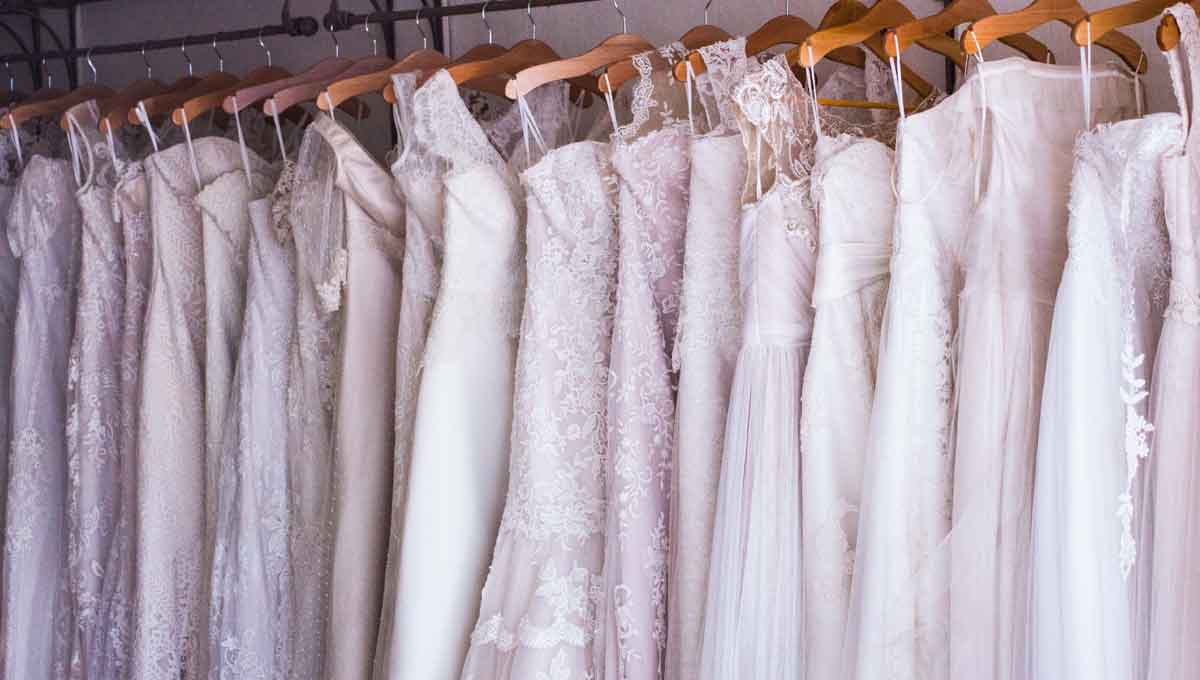 Rent your dress off-the-rack. Renting your dress and jewellery is cheaper than buying, in most cases. Plus you do not have to worry about making permanent space for a wedding dress in your wardrobe.
Buy your dress and accessories online. If you browse at sites like Aliexpress, you'll find gorgeous dresses like

this

and

this

for less than RM250 and they come with plenty of rave reviews from actual customers. Those prices are even cheaper than the rental prices in town! Accessories such as

veils and jewellery

are also available at ridiculously cheap prices. Of course those dresses and accessories may not fit as well as custom-made ones, but at that price, you can alter it locally or even return it to them if you're unsatisfied. Just be sure to read the terms and conditions on their return policy before purchasing, and to allocate ample time for delivery.
DIY as much as you can. When it comes to hair, facials, makeup, pedicures and manicures, do as much as you can on your own to save costs. Outsource or ask your friends to help out with the things you can't do yourself.
Extra Tips 
Save as much money as you can to avoid racking up your credit card debt or taking up a personal loan. The last thing you want is to service your wedding loan seven years down the road when you have three kids and a mortgage to pay as well!
Deal with the vendors directly to get the best bang for your buck. Always allocate 10 to 20% on top of your wedding budget. And do plan as early as possible to get better deals for your services and honeymoon locations.
Your Wedding, Your Decision
Your decision to save costs on your wedding may cause some relatives to complain, like what this bride experienced. The fact is, no couple can please every wedding guest. Just remember that it is your wedding and your decision to celebrate your union without taking on debt to finance it is a commendable decision. Why begin your life together riddled with debt for just one day when you can spend your resources wisely on the rest of your marriage?
On that note, as you step into a new chapter of your life, consider getting personal accident insurance coverage like EZTakaful's EZCergas to protect you and your new family should the unexpected happen. This plan provides financial support for your family during your hospitalisation and recovery while you are unable to work. For more information on EZCergas and other personal accident insurance plans, click here.